About us
Lexavia is a partnership between Pablo Mendes de Leon and Niall Buissing. Using a global network of aviation lawyers and policymakers, academic background and experience carrying out research projects, Lexavia assists aviation partners in understanding, applying, and promoting aviation law and policy in the broadest sense.
Pablo Mendes de Leon & Niall Buissing
Pablo Mendes de Leon
Pablo Mendes de Leon is a Professor of Air and Space Law, The Hague, and visiting and guest professor of air law at various universities in Europe and worldwide.
Next to his partnership in Lexavia, he is President of the European Air Law Association (EALA), and he maintains a vast range of memberships in organisations and associations that work to combine law and practice of aviation law and policy; A full list is available on request.
Still active within academia, Pablo is a Board Member of the Air and Space Law, the Aviation and Space Journal, the Journal of Air Law and Commerce magazines and Director of the Series of Publications in International Aviation Law and Policy of Kluwer Law International.
He is the author of many publications and studies on various topical subjects regarding aviation law and policy and frequently speaks at international aviation conferences.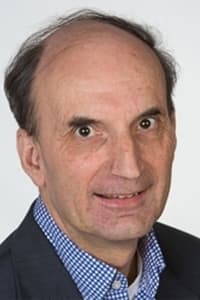 Niall Buissing
Niall Buissing started his professional career at the International Institute of Air and Space Law of Leiden University in 2018 before setting up Lexavia Aviation Consultants. In recent years, he built up a global network of aviation experts, and through his Board position at the Dutch Transport Law Association, he connects aviation stakeholders in the Netherlands. Niall also sits on the Support Committee of the Aviation and Space Journal.
Niall pursues PhD research titled 'Who governs the airline?', analysing nationality requirements and issues of airlines' ownership and control in relation to stakeholders and governance structures. He presents speeches at international conferences, is the author of various international aviation law publications, and contributed to multiple studies on aviation law and policy.
In previous positions, Niall worked at the International Civil Aviation Organization (ICAO) in Montreal and the Dutch Ministry of Economic Affairs, dealing with EU affairs.